Room Information
Conference Center Auditorium
The comfortable and attractive auditorium will enliven your audience and put them at ease. There isn't a bad seat in the house. An elevated stage with a wooden floor, theater curtains, catwalk access and retractable screen backdrop commands the room.
Audiovisual equipment, multimedia connectivity and videoconferencing are available. The auditorium features fixed tiered seating combined with movable chairs on the floor for a degree of flexibility in the center of the space.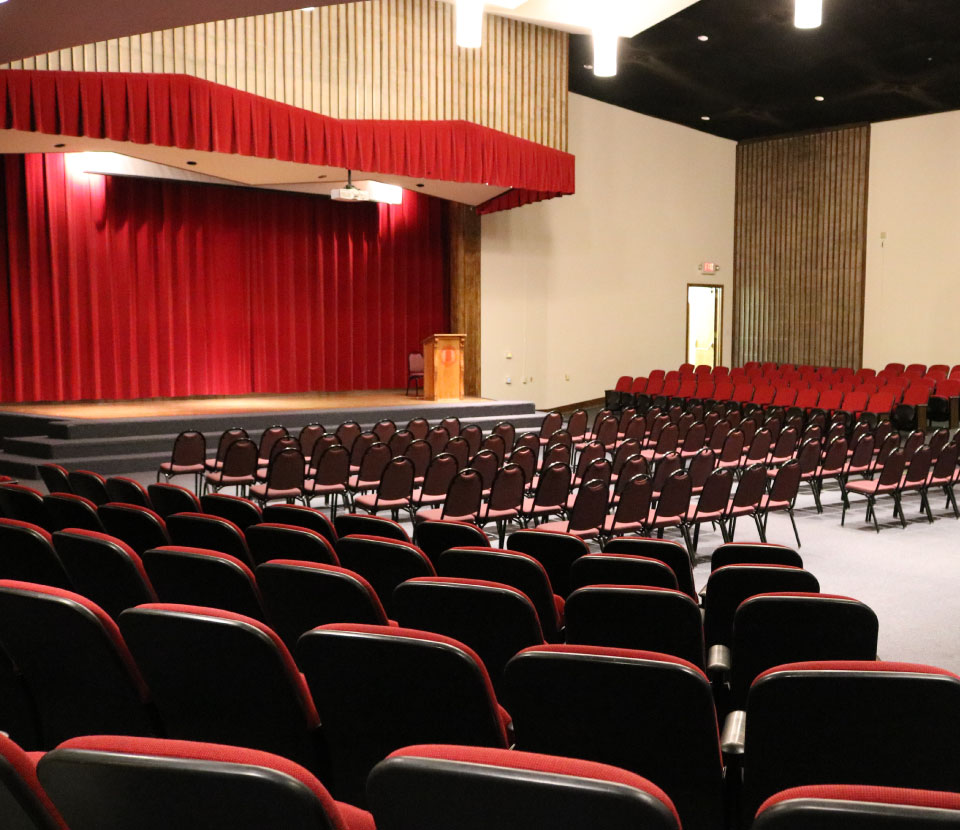 Lobby
Create a signature presence in our spacious lobby with booth materials, sales inventory, refreshments or sign-in tables. Many people who host their event in our auditorium use the lobby to control entrance to their event, sign in their registrants, or hand out promotional packets. This lobby space also accommodates booths and displays in conjunction with events here. The lobby can be used to direct and interact with your attendees between sessions.
2800 Sq. Ft

Varies by event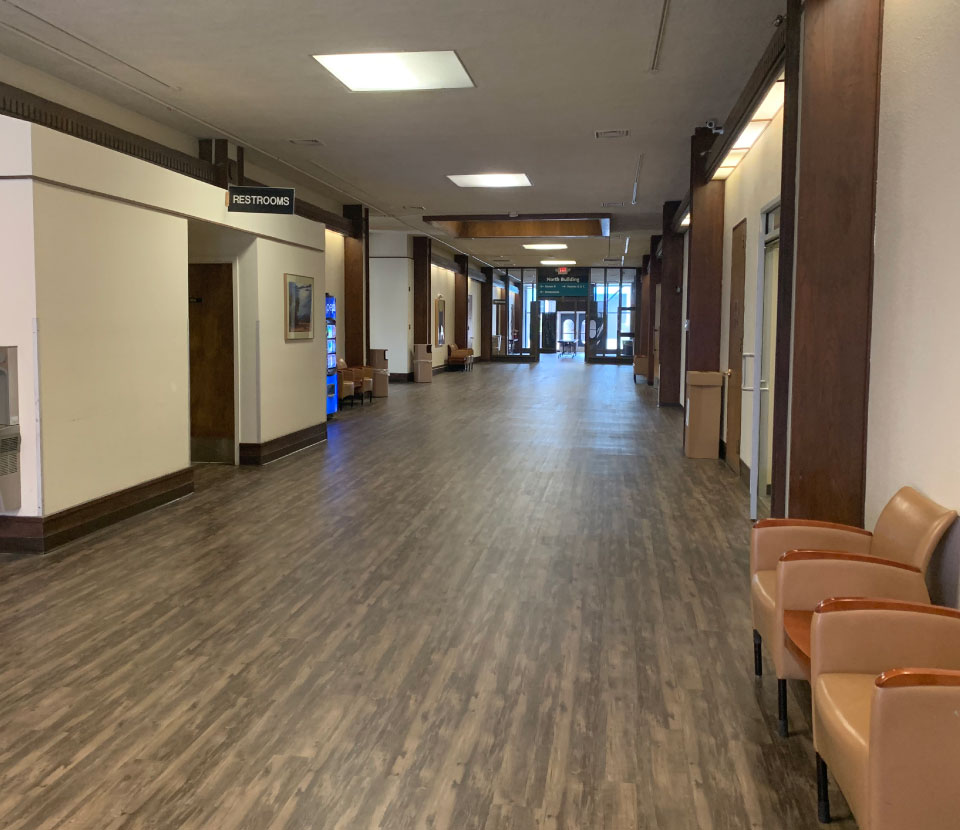 Banquet Rooms
Keep your guests energized with our versatile Banquet / Breakout room(s) featuring roomy interiors. A movable partition provides flexibility for a medium or large meeting space. An adjacent loading area provides convenient drive-up access for deliveries.
Host morning coffees, afternoon snacks, luncheons or fine dining for your guests.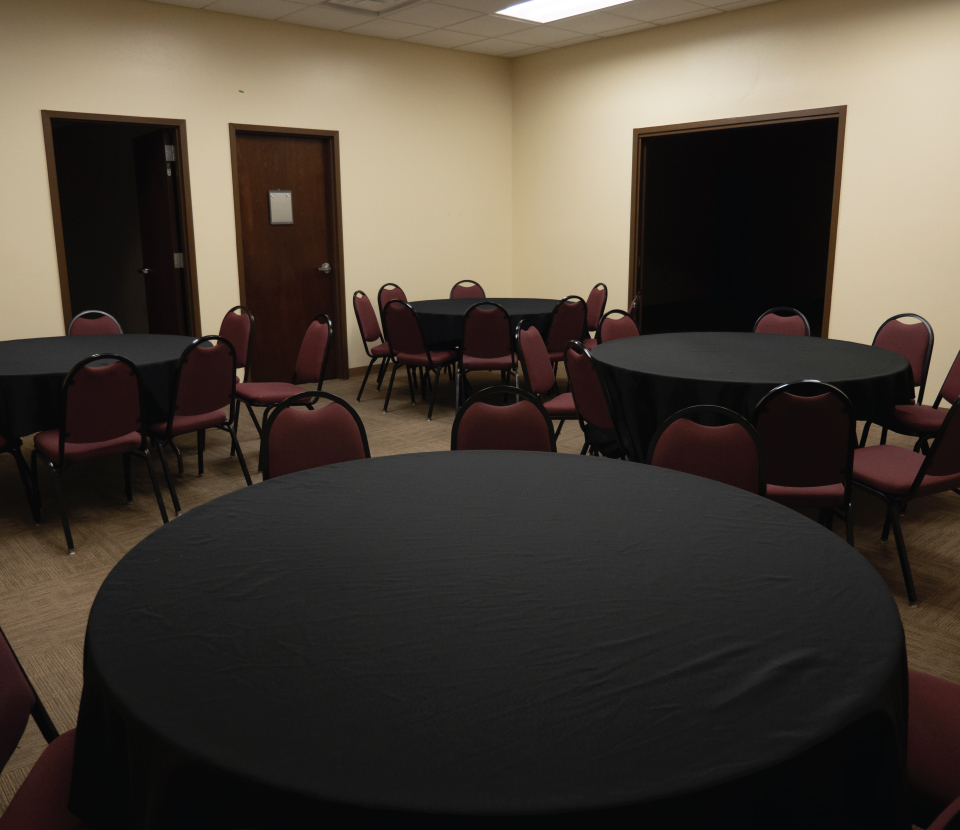 Meeting Rooms & Classrooms
Our meeting rooms can accommodate small, medium or large groups. In the banquet / breakout area, a partition can be moved for large or medium meeting spaces.
The entire facility features a high speed wireless internet connection available to guests. Any room can be rented alone or in conjunction with our other features.