Substance Abuse Studies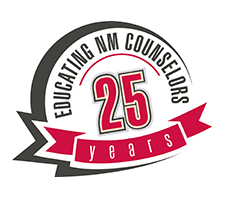 UNM Continuing Education's Substance Abuse Studies courses are NAADAC approved. Contact hours or professional training hours are applicable for most behavioral health and social work credentials or licenses.

We are currently accepting enrollment for the 2019-2020 year. Approval for the Substance Abuse Studies program is required but can be completed quickly. Enrollment is on a rolling basis. To apply, please review the Guide for Approval.
Download the Substance Abuse Program Approval Process
---
Substance Abuse Studies
Prerequisites for Enrollment in the Program

Due to the intensity and nature of our program, we request that those in recovery have been sober for a minimum of one year before seeing admission. Some may find it more helpful to have two or more years in recovery. Please note that the courses are not intended as part of a recovery program to support participant sobriety or as a replacement for therapy.

Education requirement for program approval is an Associate Degree in any field or higher. For New Mexico Licensure (LSAA & LADAC), the NM Counseling and Therapy Practice Board requires a degree in counseling or a counseling related field. Please check the requirements on their website or contact the board directly.
---
Registration for weekend SASTP classes closes five days before the class start date at 5 PM on Monday. If you would like to register for a series of courses, call our registration office at (505) 277-0077 (option 1).
---
---
Tuition Assistance
Tuition Assistance may be available if you are unemployed, a veteran or veteran's spouse, or a person with a disability. Other options include education loans. For more funding options, and contact information, please visit our Loans and Financial Aid page. UNM Staff, Faculty and Retirees: You may use your Tuition Remission for all Professional Development classes. Learn more about UNM Tuition Remission.