Substance Abuse Studies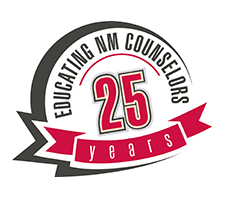 UNM Continuing Education's Substance Abuse Studies courses are NAADAC approved. Contact hours or professional training hours are applicable for most behavioral health and social work credentials or licenses.

We are currently accepting enrollment for the 2019-2020 year. Approval for the Substance Abuse Studies program is required but can be completed quickly. Enrollment is on a rolling basis. To apply, please review the Guide for Approval.


Download the Substance Abuse Program Approval Process
---
Substance Abuse Studies
Prerequisites for Enrollment in the Program

Due to the intensity and nature of our program, we request that those in recovery have been sober for a minimum of one year before seeing admission. Some may find it more helpful to have two or more years in recovery. Please note that the courses are not intended as part of a recovery program to support participant sobriety or as a replacement for therapy.

Education requirement for program approval is an Associate Degree in any field or higher. For New Mexico Licensure (LSAA & LADAC), the NM Counseling and Therapy Practice Board requires a degree in counseling or a counseling related field. Please check the requirements on their website or contact the board directly.
---
Registration for weekend SASTP classes closes five days before the class start date at 5 PM on Monday. If you would like to register for a series of courses, call our registration office at (505) 277-0077 (option 1).
---
Upcoming Programs
Substance Abuse Studies - Upcoming Classes
Class Name
This course provides an introduction to the community reinforcement approach (CRA) as a comprehensive model of change based on positive reinforcement. Participants are introduced to sobriety sampling, functional analysis, reinforcer sampling, behavioral skills training, social/recreational counseling, and job‐seeker training for helping clients find employment. The importance of involving significant others is also stressed.
Review the content for the CADAC and LADAC exams, and be ready for test day! This class provides exam content outlines and review four content sections, including counseling practices and skills (12 core functions), theoretical basis of counseling, professional considerations (cultural competency and ethics) and pharmacology. Recommended textbook: Getting Ready To Test: A Review and Preparation Manual for Drug and Alcohol Credentialing Exams (8th Edition) from Distance Learning Center, LLC at https://www.dlcllc.shop/collections/readytotest‐com‐study‐guides
Section Spring 1
Course Number: 39310
Tuition: $85
Date: 5/30/20
Class Times: Sat 9:00 AM ‐ 1:30 PM
Instructor: Jennifer Cady
Location: CE Online

One‐on‐one session to review student's transcripts, course work, and student's path to NM licensure (LSAA/or LADAC).
Section Summer 1
Course Number: 39465
Tuition: $0
Date: 7/18/20
Class Times: Sat 10:00 AM ‐ 12:30 PM
Instructor: Jennifer Cady
Location: CE South Building

Counselor and mental health professionals need to know the current research, best practice, and critical thinking when working with women who have substance use disorders. Clinicians are aware of the important differences of gender with regard to the physical and emotional effects of substance use. Specific issues related to the delivery of gender‐responsive services for women by combining clinical interventions, practical applications and resources with women's voices. Practical hands‐on tools and resources about the specific recovery needs of women can increase treatment effectiveness. Improved outcomes when women's specific treatment provided result in better engagement and retention for successful results.
One‐on‐one session to review student's transcripts, course work, and path for the NM Addiction Counselor licensure process. RSVP through Program Supervisor at CEHealth@unm.edu
Section Summer 2
Course Number: 39465
Tuition: $0
Date: 8/1/20
Class Times: Sat 10:00 AM ‐ 12:30 PM
Instructor: Jennifer Cady
Location: CE South Building

---
Tuition Assistance
Tuition Assistance may be available if you are unemployed, a veteran or veteran's spouse, or a person with a disability. Other options include education loans. For more funding options, and contact information, please visit our Loans and Financial Aid page. UNM Staff, Faculty and Retirees: You may use your Tuition Remission for all Professional Development classes. Learn more about UNM Tuition Remission.